Project Study Area
South Bay Connect would relocate Capitol Corridor passenger rail service between the Oakland Coliseum and Newark from the current route on the Union Pacific Railroad (UP) Niles Subdivision line to the UP Coast Subdivision line.
It also proposes to create new transbay connections for Capitol Corridor passengers between the East Bay and the Peninsula, an underserved market for the Capitol Corridor service and which will help link affordable housing to employment centers. Capitol Corridor riders could connect to over 125 weekday local or regional bus and shuttles at the new Ardenwood Station linking Alameda County to San Mateo and western Santa Clara counties on the Peninsula. These bus services include: Dumbarton Express, AC Transit U Line, Stanford shuttles, and numerous employee shuttles. This critical transbay link was identified in the Capitol Corridor Joint Powers Authority Service Optimization work as the largest unrealized connection in the Capitol Corridor system.
While the project is not proposing an increase in Capitol Corridor Service, it allows Capitol Corridor to be ready for growth in the future should that need arise.
The new connections and rail improvements are part of a bold vision for the future rail network highlighted within the 2018 California State Rail Plan which includes improving service and transit connectivity between Oakland and San Jose in the near-term and establishing an East Bay hub station to allow north-south and east-west connections across the Dumbarton corridor in the long-term. The South Bay Connect project is a feasible near-term improvement that will be an initial step in creating an integrated and connected rail transit network.
MAP LEGEND
Proposed New Station and Potential Station Area
Potential Station Considered and Eliminated
Existing Station
Station where CC Service to be Discontinued
BART Station
Railroad
Proposed Capitol Corridor (CC) Service
Existing CC Service
CC Service to be Discontinued
Study Area
UP Improvement Area
A Challenging Rail Network
Within the East Bay project area, there are three rail lines running north/south (Coast, Niles and Oakland Subdivisions) and two running east/west (Oakland Subdivision through Niles Canyon and Centerville Line through Fremont). The rail lines, owned by Union Pacific Railroad (UP), are utilized for freight and three passenger rail services [Capitol Corridor, Altamont Corridor Express (ACE) and Amtrak Coast Starlight].
Today, Capitol Corridor must travel indirectly between Oakland and San Jose on the Niles Subdivision, across the Centerville Line in Fremont before turning south at Newark Junction on the Coast Subdivision. The Niles Subdivision experiences heavy rail traffic as a main UP route for freight trains heading south from the Port of Oakland to San Jose and further beyond. The Centerville Line in Fremont is used by UP, Capitol Corridor and ACE passenger trains traveling between the Central Valley and San Jose. The Centerville Line that connects the Niles and Coast Subdivision runs through Central Fremont and has several at-grade crossings that experience backups for local travel due to heavy passenger and freight train traffic. UP's Coast Subdivision has fewer freight trains and is also used by Amtrak's Coast Starlight which offers only one round trip daily.
By relocating Capitol Corridor from the Niles over to the Coast Subdivision, train congestion on the Niles and Centerville Line will decrease and overall train operations and efficiency will improve. The relocation will create a faster, more direct route for Capitol Corridor trains between Oakland and San Jose, and provide new transit access between the East Bay and Penninsula through a multi-modal connection to bus/shuttle services that currently serve the Ardenwood Park-and-ride. This transbay connection has been identified as an underserved market and necessary link within the transit system.
The South Bay Connect project is also analyzing potential rail infrastructure and connection improvements within the project corridor that could enhance UP's ability to move through the area more efficiently. The rail improvements and relocation of Capitol Corridor service will reduce rail congestion which will result in increased reliability for riders and the movement of goods to market.
Potential Rail Infrastructure Upgrades
CCJPA is working closely with Union Pacific (UP) to identify railroad improvements within the project area on the Coast Subdivision line to bring it up to the Federal Railroad Administrations Class 5 standards. Railroad upgrades will also be included on the Niles and Oakland Subdivision lines to allow UP freight trains going to Central Valley to travel a more direct route south on the Niles Subdivision line, shifting east via a new freight rail connection near Niles Junction in the Shinn area. Rail improvements as part of South Bay Connect may include:
Rail track and rail tie replacements
Installation of new signal technology
Right-of-way safety and security modifications such as fencing
New sidings or passing tracks to reduce train idling
At-grade crossing safety improvements
New Niles and Oakland Subdivision connection near Industrial Parkway
Grade separation at Industrial Parkway
New freight rail connection near Niles Junction
Project Benefits
South Bay Connect can provide many benefits to Capitol Corridor travelers, the Northern California megaregional economy, and the environment, including:
Project Milestones
Key technical milestones have been identified and represent opportunities for public engagement to share information and seek timely input into the planning process and project components.
Environmental Planning
South Bay Connect is entering the environmental phase, which means that the proposed new service route and station alternatives will be analyzed for potential environmental impacts as required by the California Environmental Quality Act (CEQA). This environmental analysis will look at a wide range of resource areas to identify potential impacts and establish clear mitigations prior to approval to move the project forward. The CEQA lead agency is the CCJPA.
Resource areas include:
Aesthetics
Agriculture forestry
Air quality
Biological
Cultural
Energy
Geology/soils
Greenhouse gas emissions
Hazards & hazardous materials
Hydrology/water quality
Land use/planning
Minerals
Noise
Population/housing
Public services
Recreation
Transportation
Tribal culture
Utilities/service systems
Wildfire
California Environmental Quality Act Process
Explore the steps of the CEQA Process below and expand each section to learn more. A star icon () indicates the steps of the process that are currently underway. Please note: While the interested public will be engaged throughout the CEQA process, the yellow highlighted steps represent the formal Public Comment Periods.
1
Notice of Preparation (NOP) of Environmental Impact Report (EIR)
Advertisement placed within local/regional newspapers to alert public of Environmental Process kick-off and initiation of development of the environmental document.
Mailer sent to project contact list promoting NOP/Scoping Period and Public Comment opportunities.
---
2
Scoping and 45-Day Public Comment Period – Public Scoping Meeting
An early step in the EIR allowing interested public to provide input into the project and environmental scope.
Scoping includes a formal public comment period to provide opportunity for submission of comments for agency review.
Public Scoping meeting held to share information and seek input.
---
3
Administrative Draft EIR Development
Prepared and reviewed by all partner agencies for refinements before circulating to the Public.
---
4
Draft EIR Development
Draft environmental document that highlights the results of the analysis of alternatives, environmental impacts and identification of mitigation measures.
---
5
State Clearinghouse Submittal
Public agency distributes Notice of Completion of the Draft EIR for state agency review.
---
6
Draft EIR minimum 30-Day Circulation for Public/Agency Review & Comment – Public Meeting
A Notice Of Availability (NOA) of Draft EIR is placed within local/regional newspapers.
Mailer sent to project contact list promoting NOA/Public Comment Period.
Environmental document is circulated electronically through website, housed at key community repositories and distributed to partner agencies for review and submission of comments within a formal public comment period.
Public Meeting held to share Draft EIR and seek formal input through a number of mediums including but not limited to: letters, emails, website submission, comment cards and court reporter transcripts.
---
7
Preparation of Response to Comments
Public agency evaluates and prepares written responses with detailed explanation of response.
---
8
Final EIR
Preparation and certification of the Final EIR.
All comments received during the Draft EIR Public Comment Period are included and addressed within the Final EIR.
---
9
Agency Decisions/Findings, Statement of Overriding Considerations, Mitigation Monitoring – Public Hearing
Provides formal notification in local/regional newspapers of Final EIR availability and review.
Public hearing held to allow Lead Agency to hear Public Testimony and take action on FINAL EIR.
Coordination Efforts
Key activities during environmental planning include close coordination with regulatory agencies including, but not limited to:
Station Location Evaluation
As part of the South Bay Connect analysis, potential station locations along the new Capitol Corridor route were identified and examined as feasible options. Station locations included Ardenwood, Hayward and Newark Junction. Each station was evaluated against four categories to identify the most feasible location including: Capitol Program Benefits, Environmental, Design Feasibility, and Station Area.
Capitol Program Benefits
Reduce greenhouse gas emissions and improve air quality
Increase ridership based on system and efficiency improvements
Coordinate and integrate with state rail and transit operations
Improve safety
Design Feasibility
Constructability
Capitol Corridor Joint Powers Authority station standards
Union Pacific Railroad acceptability
Stakeholder approval
Non-rail right-of-way required
Cost
Schedule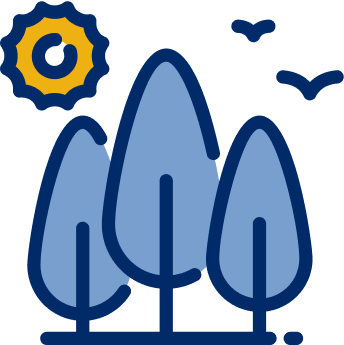 Environmental
Land use consistency
Sensitive air quality and noise receptors
Community cohesion
Visual and aesthetic resources
Natural resources
Protected Section 4(f) public parks, refuges, and historic properties
Access and circulation
Environmental justice
Station Area
Bicycle and pedestrian accessibility
Existing parking
Local traffic impacts
Priority development area designation
Service optimization
State and local plan consistency
Station Planning
Hayward Station Study
The Hayward Station study area is located at the State Route 92 overpass of the coast Subdivision line. Areas to the east and west of the study area are almost entirely industrial with residential areas residing about a quarter-mile east of the track. While there are no existing transbay bus or shuttle services within the study area, these transit services do cross over State Route 92 during peak commute hours.

Multiple station locations within the study area were analyzed, however the space required for a station does not accommodate one located adjacent to the freeway which provides the best transfer potential for riders connecting between Capitol Corridor and the Peninsula. A parcel approximately ½ mile from State Route 92 and the Coast Subdivision line could be a suitable option to consider in the future.
×
Newark Station Study
The Newark Station study area is located where the Dumbarton Rail Corridor connects with the Coast Subdivision and Centerville lines. The north end of the study area is predominantly residential and the south end has mostly industrial use. A station at this location would require re-alignment of existing tracks, and rail configurations and limited right-of-way space is a challenge.
×
Ardenwood Station Study
The Ardenwood Station study area is located where State Route 84 passes over the Coast Subdivision line on the border between the cities of Fremont and Newark. There is an existing Park & Ride lot that serves bus and shuttle service across the bay to the Peninsula currently. The nearest residential to this station area is approximately a quarter-mile away, however there is an existing business park adjacent to this location with thousands of jobs. In addition within a short distance of this station there are multiple rezoning plans that will bring over 30,000 more jobs with existing large tech and auto industry leaders already leasing space to the west of this Station study area with plans to continue employment campus growth nearby within the City of Fremont. This high employment growth area located adjacent to a future multi-modal rail station provides direct connection between jobs and homes.
×
Station Evaluation
The South Bay Connect Project is anticipated to reduce greenhouse gas emissions and improve air quality by eliminating 289,390 metric tons of carbon dioxide emissions over 50 years. This projection is based on a 2% annual ridership increase over 50 years. Increased ridership projections are based on three key factors:
Service will shift to higher-density land uses near stations
Transbay connectivity will create new travel option and lead to mode shift from personal vehicle to rail transit
More direct route between Oakland and San Jose will reduce travel time, thus making rail travel more attractive and lead to mode shift from auto to Capitol Corridor service
The ridership analysis looked at station locations to determine the location with the highest ridership potential. For more information on the ridership analysis, view the Project Definition Report.
Another key criteria for station identification is the ability to create multi-modal connections, especially to transbay transit services. Local transit connections were considered a smaller factor than transbay transit connections, which can be more difficult to reroute from the highway to local streets.
Evaluation Results
The three potential station locations were evaluated across the following scale:
+1
Unfavorable (1): Does not yield benefits and/or could impede project implementation.
+2
Neutral (2): Yields moderate benefits and/or is not expected to impede project implementation.
+3
Favorable (3): Yields significant benefits and/or would not impede project implementation.
ARDENWOOD
| Criteria Group | Max Possible | Score |
| --- | --- | --- |
| TIRCP Benefits | 12 | 12 |
| Design Feasibility | 21 | 21 |
| Environmental | 24 | 23 |
| Station Area | 18 | 17 |
| TOTAL | 75 | 73 |
HAYWARD
| Criteria Group | Max Possible | Score |
| --- | --- | --- |
| TIRCP Benefits | 12 | 8 |
| Design Feasibility | 21 | 12 |
| Environmental | 24 | 18 |
| Station Area | 18 | 13 |
| TOTAL | 75 | 51 |
NEWARK JUNCTION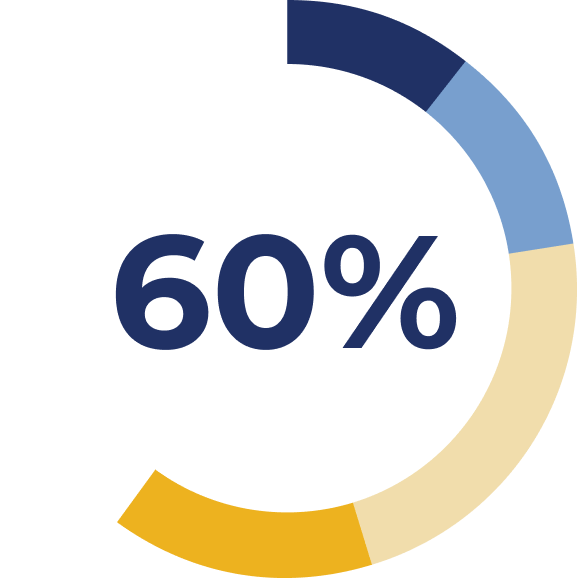 | Criteria Group | Max Possible | Score |
| --- | --- | --- |
| TIRCP Benefits | 12 | 8 |
| Design Feasibility | 21 | 9 |
| Environmental | 24 | 17 |
| Station Area | 18 | 11 |
| TOTAL | 75 | 45 |
Project Funding
The estimated total project cost is approximately $264 million. Funding is already committed for the project's environmental and design phases as well as over half of the estimated construction costs.
Funding Sources
Project funding sources include:
Other prospective funding sources include:
×
Join Our Mailing List
Enter your information in the fields below to sign up to receive regular updates and learn about upcoming events.